All events are cancelled for the 2020 calendar. We hope to see you in 2021!
Jeremiah Murry - Bicentennial Year
Celebrate over 200 years of local history on September 12 ,  2020  at Heritage event on site of Sampson/Clark log Toll House grounds.  Visit the currently  under construction Clark School House.  Take your seat as School Marm, Suzette LaFleur , brings the 1800's school house to life.
This is a copy of a portrait that has been handed down through the generations an is currently in the possession of James Murry Stewart of Plum who is a great-grandson of the Jeremiah. There is no artist's signature nor a date. Jeremiah came to a America at age 23 and we suspect this portrait was painted shortly after that time, circa 1784.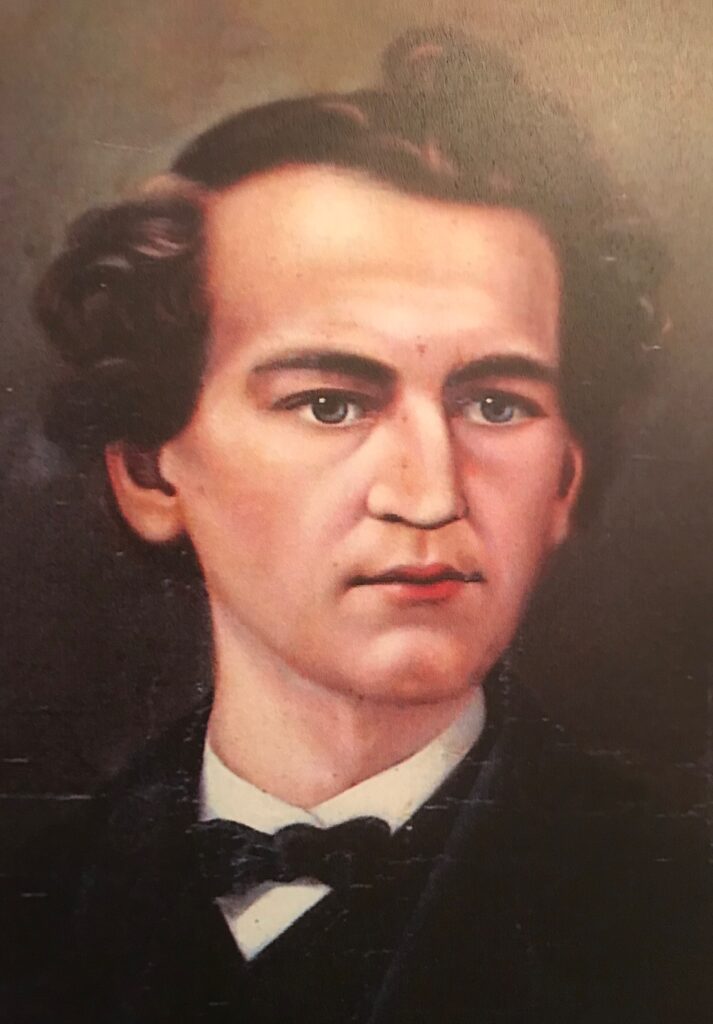 Error: The user must be an administrator, editor, or moderator of the page in order to impersonate it. If the page business requires Two Factor Authentication, the user also needs to enable Two Factor Authentication.
JOIN or RENEW your $15.00 Annual Household/Business membership now! Help us keep yesterday's local history alive for today and for future generations! Membership permits free entrance to Heinz History Center for family of four and other potential discounts at historical sites in your travels. MHPS is member of Pittsburgh History and Landmarks Foundation and Laurel Highlands Visitors Center.
MHPS participates in parks and recreation Pioneer Day Camp. Program information can be foudn at Murrysville Parks and Recreation. Free. Children. RSVP; 724-327-2100 EXT. 131; murrysvilleparkrecreation.com.
The Murrysville Historical Society will hold the final open house for 2019 at Hoey/Staymates Cabin on December 15, 2019 from 1-3. We are proud of our property and invite you to come see the cabin decorated for the holidays and enjoy some cookies and a drink. The cabin is staged and you will also hear the stories of its history. We hope to see you there.
515 Roundtop Road Rt. 22 East at Sheetz onto School Road South to 2nd right turn.
For more information or to RSVP, contact Jackie at 724-327-6942.
New Haymaker Well Historical Marker

located on PA Heritage Bike Trail - Carson Street parking lot. Historical site on Norbatro Street south of parking lot - visit - free for the walking or biking along trail.